Episode 289
We discuss Angela's new look and appearance Age of Ultron #10, Shield gets picked up for the fall and the new trailer hits online, Big Hero 6 from Disney and Marvel, We get a glimpse at the new TMNT foot soldiers and some footage from target="_blank">TMNT: Out of the shadows game, Jack Bauer and 24 Returns, Once Upon a Time in Wonderland get a trailer and the Governator as Toxie! Plus an all new Game Stuff this week by Cokelogic!

For the audio only version of the show use the player below

For our show with streaming photo gallery check out our YouTube channel below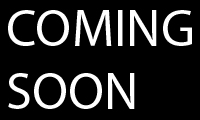 More of Big Kev's Blog coming soon!
If you have not yet watched the season finale of Arrow stop reading this now and go watch it! Where the hell are your priorities? If you continue to read this without watching beware spoilers. I know I've praised Arrow on the show many times and I've been all in really since the 2nd episode [...]
Blazon Brikhaus sent over some pics of her pieces for the upcoming GI Joe show at Suburban Vinyl that I blogged about earlier. I'm really digging her work both here and at the New Beginnings show. I actually love that these do not necessarily scream GI Joe but somehow still are reminescent of them. Check [...]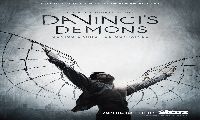 Starz has sent along the poster art for the new series Da Vinici's Demons scheduled to begin airing 4/12/13 at 10pm on Starz. This new series by David Goyer explores the life of Da Vinci seldom talked about. Prior to his greatness at age 25. Sounds interesting and with Spartacus as a lead in I [...]
I took the time to read the Steam Engines of Oz by Arcana Studio Free Comic Book Day issue after I saw there was a Kickstarter Campaign to continue the series after its initial limited run. I wanted to like it I really did. I'm a fan of the Wizard of Oz and I'm a [...]
I saw this earlier today on IGN and thought I'd sahre it. I'm still skeptical of the the game no longer being devloped by Rocksteady but it does look pretty at least as far as cinematics go. This shows Batman duking it out with Deathstroke